This shop has been compensated by Collective Bias, Inc. and The Coca-Cola Company. All opinions are mine alone. #HonestKidsRecycle #CollectiveBias
Our lifestyle and our habits as humans have an impact on the environment. Just like us, our children are going to have to care for our environment and make it a priority EACH AND EVERY DAY.
As moms raising children in Colorado, it is important to our families that the lifestyles we lead support our goal of raising earth-friendly kids. We make environmentally conscious decisions daily and strive to teach our children why we live this way. As parents, we can preach all day long, but if we really want to ingrain these values in our children, we can't just talk the talk, we MUST also walk the walk.
This is precisely why we have teamed up with Honest Kids® and Walmart to bring awareness to the empty pouch recycling program. Honest Kids® juice is passionate about doing good things for kids and for our planet. We are hoping to help parents make choices they can feel good about and model behavior as adults that will help raise earth-friendly kids.
5 Daily Habits that Will Raise Earth-Friendly Kids:
1. Shop Smarter and Recycle:
More and more companies are making the environment a priority and incorporating its importance into their business and production practices. As moms, we have gotten into the habit of doing our research and finding companies who are focused on doing good for their consumers and for the environment.
Honest Kids® is one of those companies that we love. Why? Well because they are dedicated to doing good for people and our planet. Walmart has teamed up with Honest Kids to help families teach kids behavior that will have a lasting impact on our environment by making recycling a responsible habit for young people. Recycling your empty juice pouches is easy to do with three simple steps.
Purchase Honest Kids® from Walmart using the links in the image below (click on the image to shop online) and let your kids enjoy. Be sure to save EMPTY pouches.

Save your multipack box as a shipping container for your empty pouches.

Visit HonestKidsRecycle.com to print your FREE shipping label and send your recycling AWAY!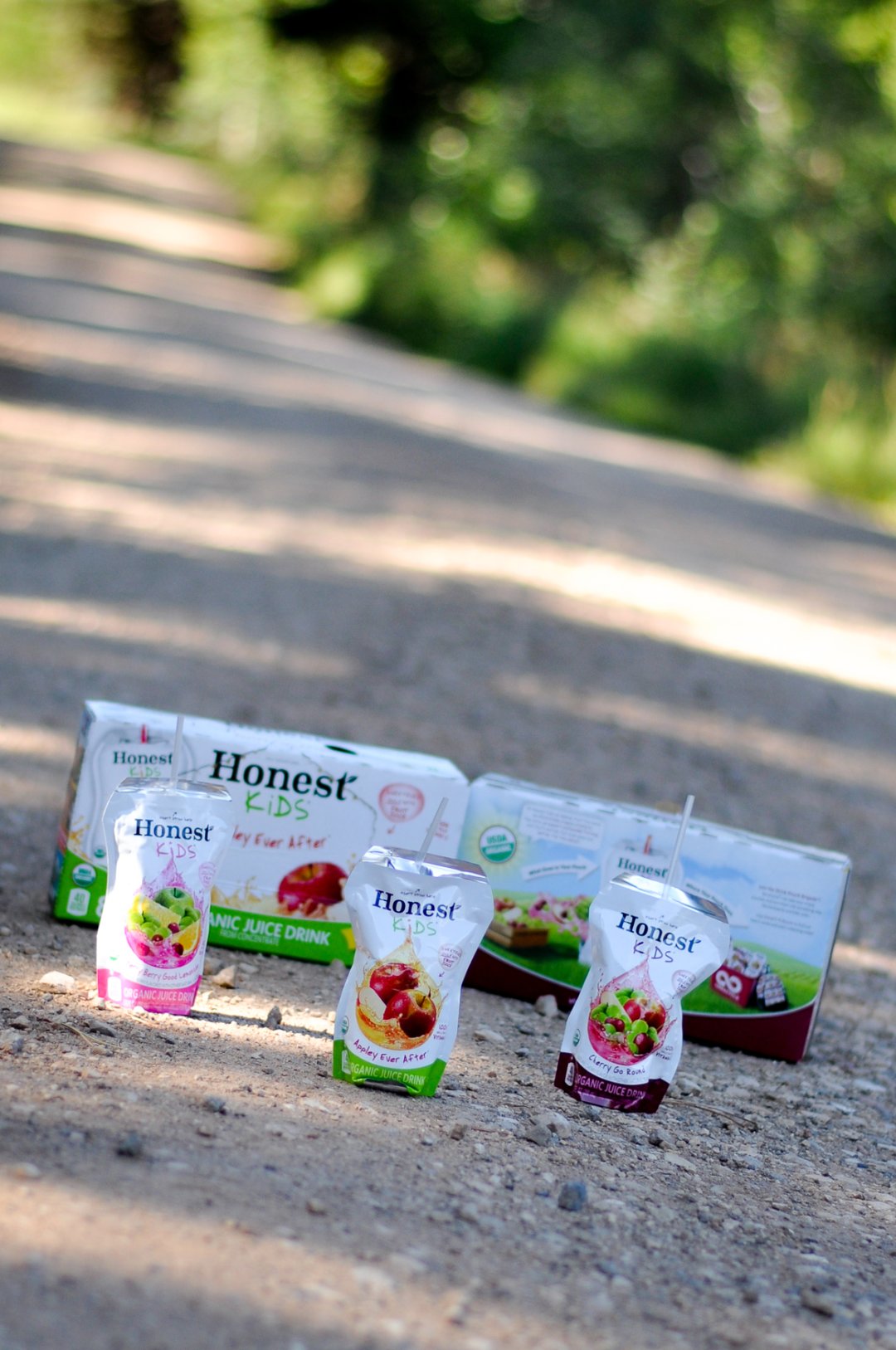 2. Become A Green Thumb:
Our kids get excited every spring to plant backyard gardens, tend to the plants, and watch as the fruits of their labor grow into vegetables for our family to enjoy all summer (and fall)! The best part about having a backyard garden is the harvest that you get to use in your kitchen. Even more so, our children are motivated to eat the healthy meals that we create from our backyard harvests. The thing is, raising earth-friendly kids requires that environmentally conscious behavior becomes second nature to them. That means that it not only has to be part of our daily household routines, but it also needs to be fun. So get your hands a little dirty and plant a backyard garden with your family. You can create the most fun only 100 feet away from your kitchen!
3. Get Dirty, COMPOST:
Speaking of a green thumb and backyard gardens, do you know what plants love? Well, they thrive off of your waste (carbon or nitrogen-based). So why not reduce your families carbon footprint and feed your garden all at the same time. With some simple education, you can turn much of your house waste (as much as 30%) into beneficial nutrients for your soil.
4. Reduce Waste:
Our oceans are quickly filling up with our plastic waste. In fact, approximately 8 million tons of our plastics are inhabiting our waters. Stop looking at plastic as disposable. Be a part of the solution. Find ways that your family can eliminate the use of disposable plastics from your lifestyle and recycle when you can't. Invest in reusable water bottles, lunch containers like Bentgo boxes, or reusable snack and produce bags. You may even consider shopping in the bulk bins and storing food in glass containers.
5. Hoof IT:
Yes, cars are convenient, however, walking, biking or using public transportation can make life a little more adventurous. We love to use any opportunity we have to walk or pedal around town. It seems like this may be easiest for city-living families, but everyone can find opportunities to "hoof it".
Beginning to exhibit earth-friendly habits in your households early on, and making them fun, will help your kids make environmentally conscious decisions for years to come. You are the catalyst for change, so what are you waiting for?
What are you doing with your families to raise earth-friendly kids? Share your unique ideas in the comments below so we can SPREAD THE WORD!
P.S. Don't forget to grab this PDF. You can print and hang on your refrigerator for a reminder of how to live with earth-friendly habits.